Reputable Roofing Company in Kent
Years of experience and a dedicated approach towards customer satisfaction and quality workmanship.
Call us on 01795 342077
What more can a customer ask for when seeking a roofer in Kent? With years of experience and a dedicated approach towards quality, Kent Roofers is the roofing company to choose.
Each customer will have a unique perspective about how their roof should look, the price being paid, and deadlines. Our team works hard to ensure a great customer relationship is maintained for optimal results.
Years Of Roofing Experience
It all begins with years of experience. Our roofers have honed their skills through continuous upgrading of knowledge, techniques, and equipment. There's nothing more important than using cutting-edge solutions to provide the best results with all types of roofs (including new roofs, flat, concrete, clay, peg, fibre cement and slate tile roofs).
Our customer's deserve the best, and it starts with our team of roofers.
This experience is not only handy for doing a good job, but understanding what a customer requires. Imagine having the roofing repair done by those who do as they please without adjusting or recognising a customer's requirements?
With Kent Roofers, you'll receive the best results and know the team is going to put in the effort to learn what's expected of them.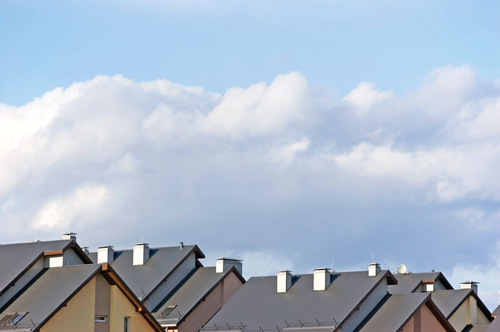 Customer Satisfaction Is Our Priority
Kent Roofers holds itself to the highest standards when it comes to results and customer satisfaction. Until you're content with the roof, our team won't leave.
There is nothing more important than a smile on our customers's face.
Before commencing a project, a specialist roofer will sit down and pen out details concerning what's required, how the project will be mapped out, and all related budgetary expectations. Once these details are highlighted, a work plan is engaged.
There is nothing more important than having our customers on the same page every step of the way.
Timely
We pride ourselves on meeting deadlines as a business. As we aim to be the best roofing company in Kent, we put in the time to learn what our customers require along with the deadline they're aiming for. Once a deadline has been agreed upon, Kent Roofers is going to ensure it's met.
Does this mean we cut corners? Do we look to beat the clock and overlook quality?
No, the team has a full quality assurance policy and works hard on inspecting all roofing projects before signing off on them. This is done through various stages of the project enabling any oversights to be tended to immediately.
We don't take quality control lightly, and that is a guarantee.
For more information, please contact us and begin your journey towards a better, higher quality roofing service and solution. There's nothing better than a quality roof above your head, and it starts with a team of specialists who know what roofing is all about.
With a professional, recommended and reliable team at your fingertips, a quality roof job is closer than you think. Contact us today and get an exact quote filled with personalised information to ensure all of your needs and wants are met. When it comes to roofing repairs in Kent, Kent Roofers are highly rated for a reason.